Fnac Cloud, French online storage with your Fnac Serenity package
Are you looking for a reliable online storage solution that respects your privacy and is based in France? Well, Fnac Cloud offers you all this as part of the Fnac Serenity package subscription. We tell you everything.
Serenity package, the serenity solution
We have already told you about the Fnac Serenity package. As the name suggests, it allows you to enjoy your digital devices with complete peace of mind by providing multiple protections:
– Antivirus solution (offered by F-Secure, one of the best in the sector)
– Password manager, also offered by F-Secure
– Telephone support 7 days a week
– 2 TB of cloud storage
There are many advantages to this solution, but let's remember this:
It is cross-platform (Android, iOS, Windows, MacOS)
you can protect Up to 5 devices
You can choose a subscription monthly (without obligation) or yearly (12 month commitment)
However, what we are most interested in today is cloud storage.
What is the cloud and what is it for?
Cloud refers to the remote storage of data. instead of being stored in a local support (external or internal hard drive, USB keys, memory space of your smartphone, tablet or computer, memory card, etc.) remote server and available on request.
Although the concept of the cloud still seems obscure to the general public, we use it every day. When you sync your data with your iPhone via iCloud, your data is backed up on Apple's servers. This is what allows you to restore all your personal data, for example, in case of a smartphone reset or replacement. Google Drive and Microsoft OneDrive offer the same benefits.
On a daily basis, you also use the Cloud when you use your Outlook or Gmail email, watch Netflix (unless you've downloaded the app for offline viewing), or listen to your music on Deezer.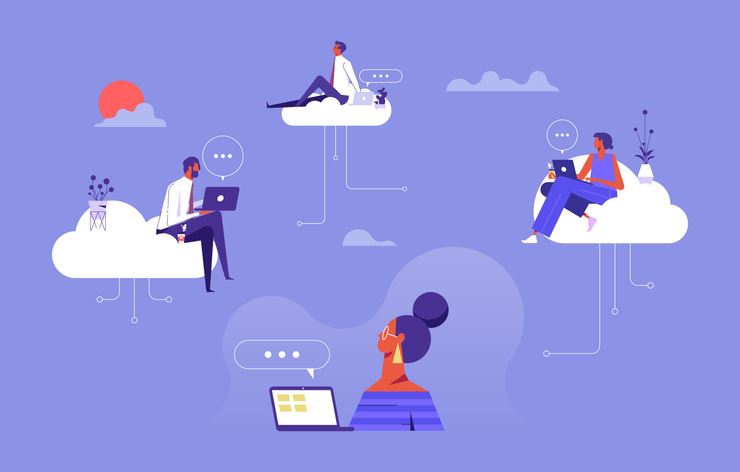 Subscribing to a cloud storage service also has great benefits for consumers:
You can store your personal videos and photos taken with your smartphone or tablet in the cloud, which allows you to make room. Your device will gain performance, and you will gain available local storage space.
You can archive your important documents safe. True, it is possible to do this on a USB stick, external drive or SD card, but in case of damage, loss or theft, for example, all your valuable data is lost forever. In the case of cloud storage, data is protected and replicated on several servers to avoid unpleasant surprises.
Your data is available anywhere on the planet and in several media as long as you have an internet connection. Great for displaying and sharing your family photos on vacation with grandparents.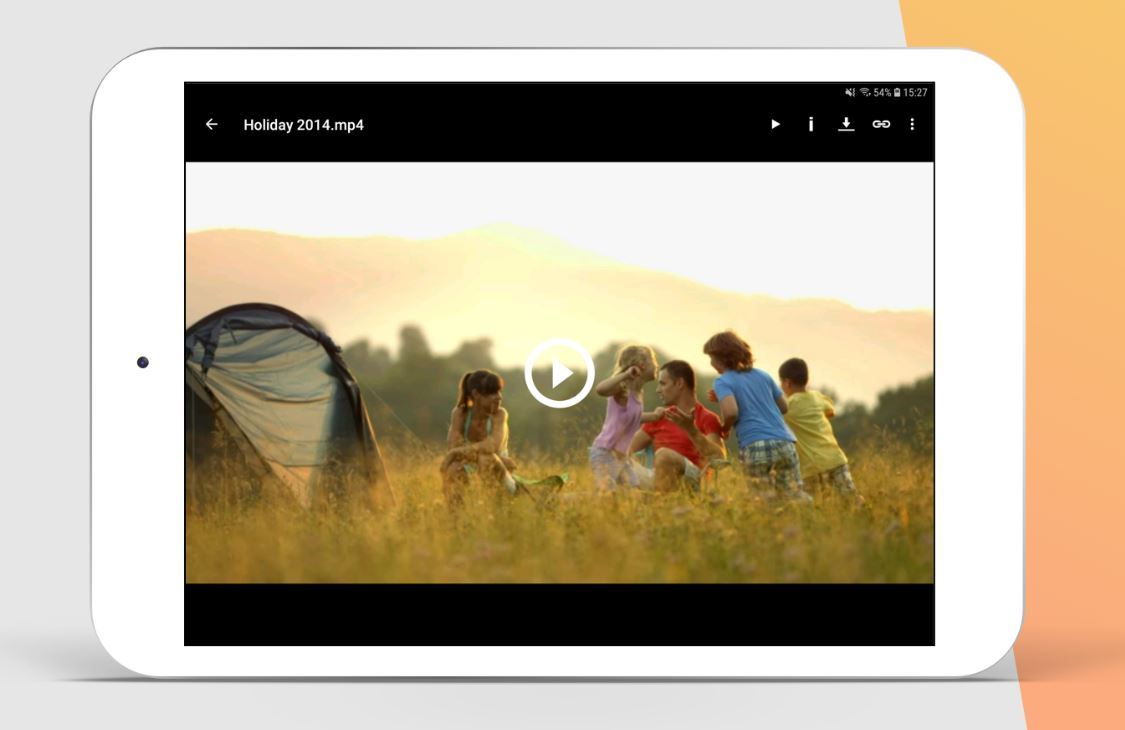 Fnac Cloud, a practical online storage that respects your privacy
As part of the Serenity Pack subscription, you can access the online storage space offered by our brand, simply called Fnac Cloud.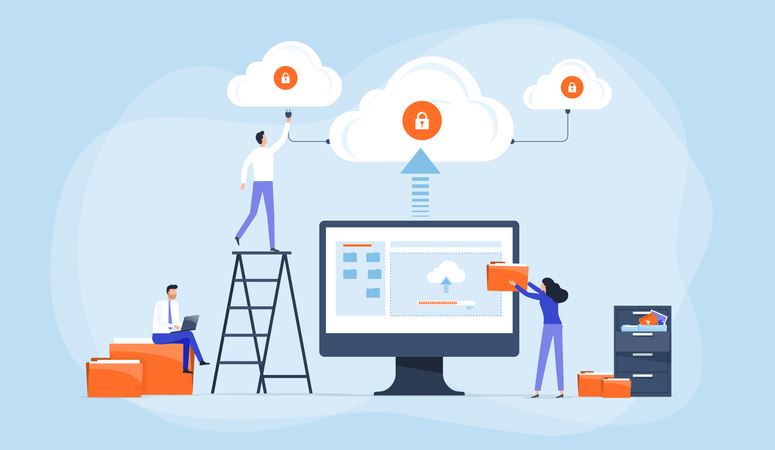 Very convenient storage space
Fnac Cloud offers at least 2 TB of online storage. Put it this way, this may not be a big deal to you, but you should know that 2 TB of storage space will allow you to store. 400,000 images Where 10,000 videosor 500,000 music names! Enough to protect your entire digital life.
Privacy of your information
One of the main drawbacks of various consumer online storage solutions is that they are offered by players whose infrastructure (servers) are located overseas.
The guarantee of respect for privacy is not the same then, suppliers are logically subject to the legislation of the host country. Fnac Cloud has the advantage of being a French solution and your data located in France benefits from more complete protection.
Simplicity
Do you think using Cloud storage is for technophiles or connoisseurs? Backing up storage and data online has never been easier with Fnac Cloud. One example among others: you download the Fnac Cloud Mobile app on your smartphone and activate the "Auto upload" function, and your photos, documents and other personal data are automatically saved in your personal space and protected online. Simple, right?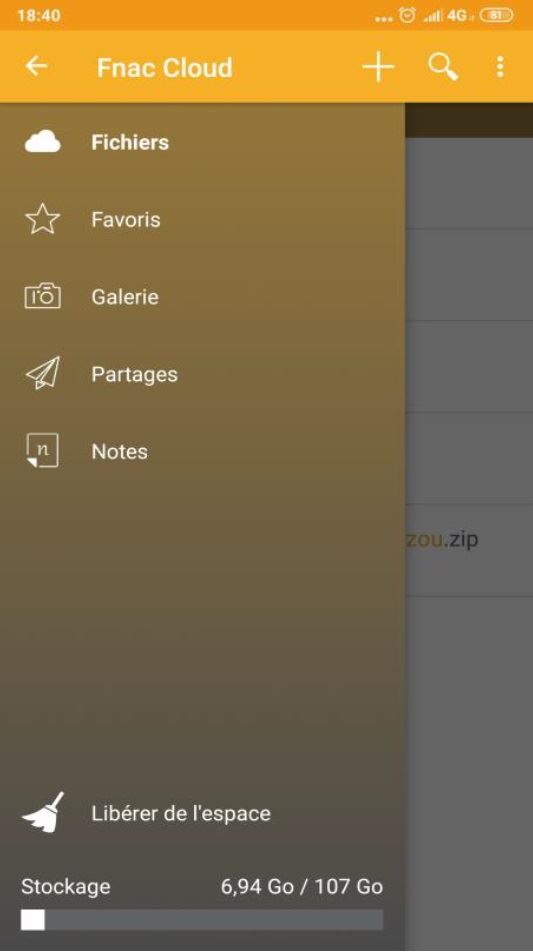 Sharing made easy
Do you think sharing photos, videos or documents is too complicated? Sharing with Fnac Cloud is done by sending a link with a few clicks and you can even enable your data to be shared. Perfect for sending family photos or a video of your little one's first steps to grandparents. The great strength of Fnac Cloud is that you can share data with people who are not subscribed to the Fnac Cloud solution.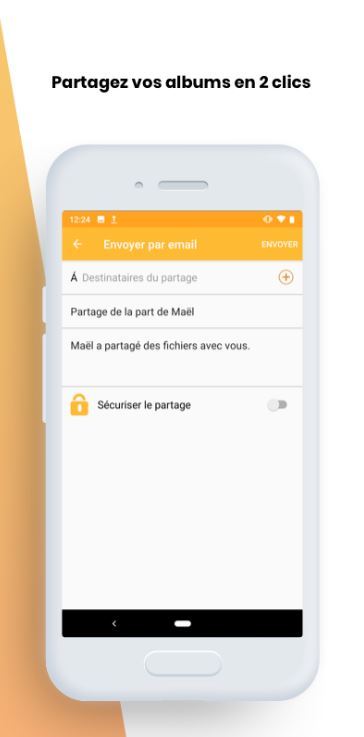 To benefit from 2 TB of Fnac Cloud secure online storage, 2 subscription options for the Fnac Serenity package are available to you:
Monthly subscription €7.90unmarked
Annual subscription 89 €With a 12 month contract
These suggestions only available at Fnac storesPlease feel free to contact our sales staff for more information.
Frequently asked questions
How to take advantage of Fnac Cloud?
Fnac Cloud can be accessed by subscribing to the Fnac Serenity package
Can we subscribe online?
No, subscription is only available at Fnac stores
What storage space does Fnac Cloud offer?
Fnac Cloud includes 2 TB of online storage (equivalent to 400,000 photos or 10,000 videos).
What is the strength of Fnac Cloud in terms of respect for privacy?
Fnac Cloud is a 100% French online storage service. Unlike many competing solutions, your data is stored in France.
What subscription plans are offered?
You can choose a monthly subscription (€7.90 per month), which can be canceled at any time, or an annual subscription (€89 per year) with a 12-month commitment.
What are the other features of the Serenity package?
In addition to secure online storage with Fnac Cloud, the Fnac Serenity package includes a password manager and antivirus solution offered by F-Secure, one of the leaders in the sector, as well as 7/7 telephone assistance.