DIJON: Labor Minister Olivier Dussopt visited the CESAM training center
Our first report on the Labor Minister's visit to Dijon.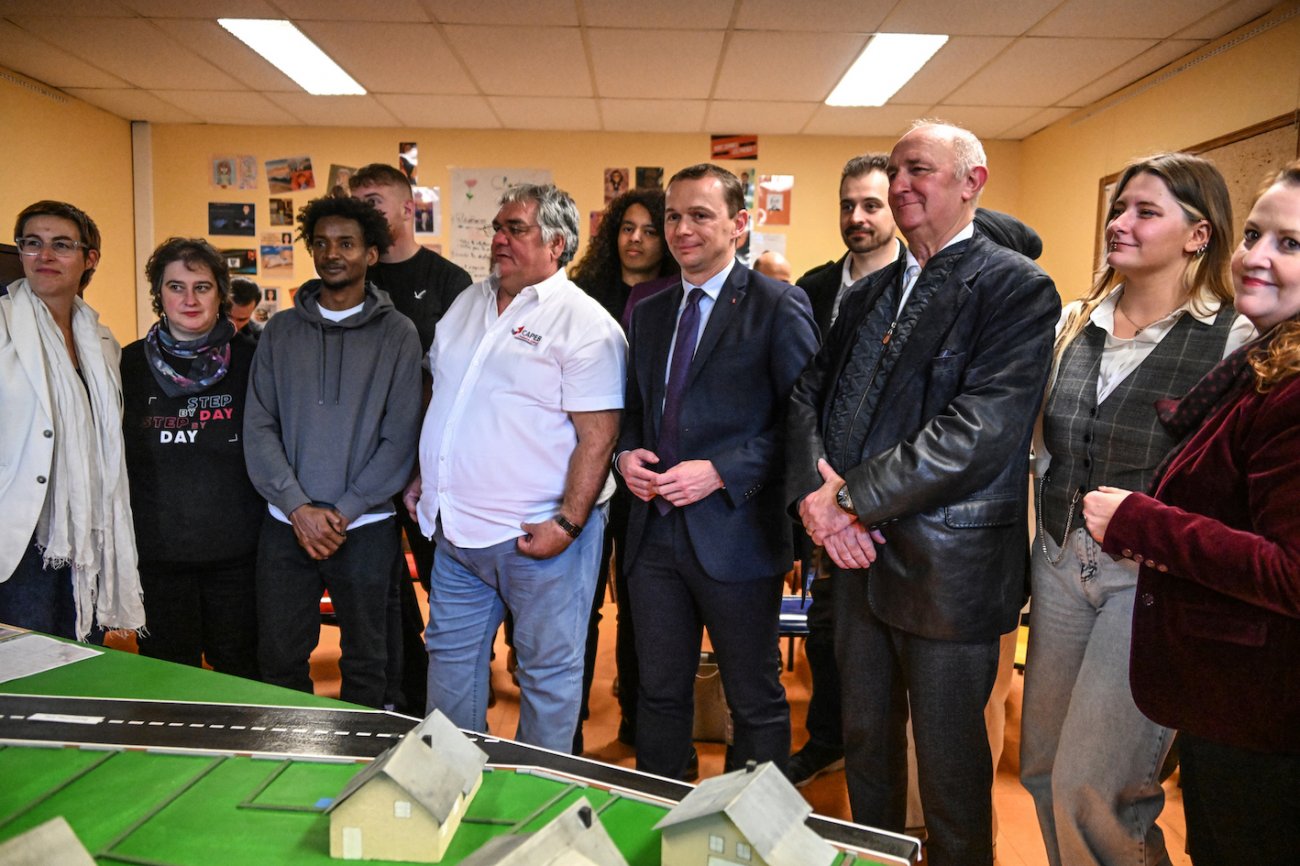 Just this Friday, November 18, the Minister of Labour, Full Employment and Integration, Mr. Olivier DUSSOPT, visited Dijon Metropolis for a visit dedicated to the Investment Plan for Skills and the Regional Pact, which aims to ensure sustainable and sustainable efforts in favor. it keeps people furthest from employment and meets the training needs of the economy.
The Minister began his visit to Dijon by exchanging views with the President of the Bourgogne-Franche-Côte Regional Council, Mrs. Marie-Guite Dufay. He then visited the company of Ms. Océane Charte-Godard (Vice President responsible for lycées, training offer, learning and orientation) and Ms. Isabelle Liron (Vice President Vocational Training for Jobseekers). economic changes and territorial social dialogue) CESAM training center (Reconciliation of Economy and Social Issues, Assistance to Changes). This trip allowed him to explore the organization and learn about the DAQ2.0 system, training for people away from work and its different sectoral colors. On this occasion, the minister exchanged ideas with the students participating in the training.
Olivier Dussopt
Minister of Labour, Full Employment and Integration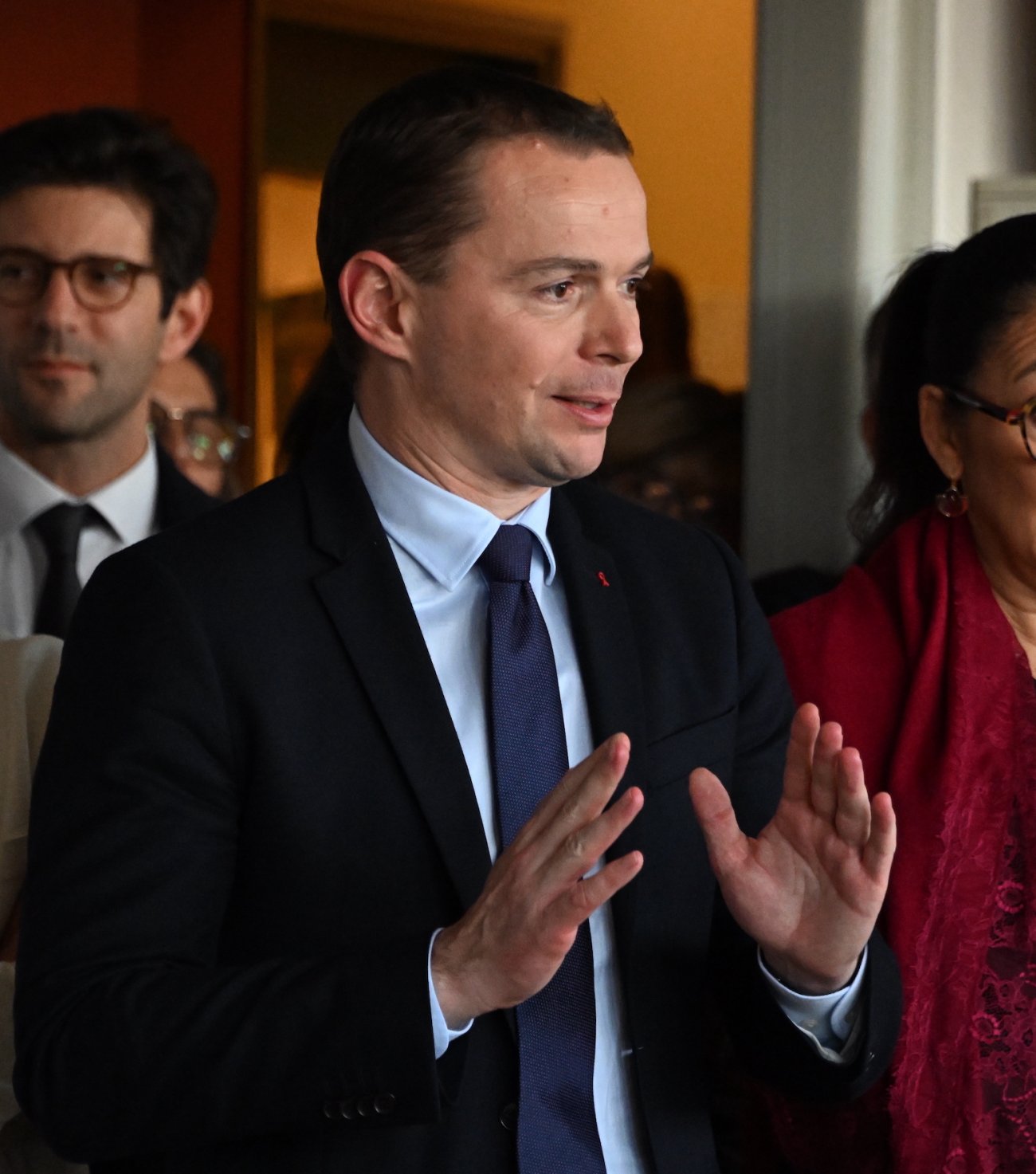 "The purpose of this visit is to show that no one is unemployed by investing in skills and investing in integration. And this step towards full employment, the stated goal of the President of the Republic, is an achievable goal, and this is the first time in 40 years. This is not just an idea or a utopia. We have raised unemployment from 9.5% to 7.3%, we have a French economy with employment that has added 84,000 more jobs over the last quarter and improved in some ways because more than half of the jobs are now permanent jobs.
We have better job quality, more jobs and the highest performing economy since 1972. The 5% unemployment rate, which corresponds to full employment, is still halfway there. This last half of the road is not the easiest, because there are economic uncertainties, it is obvious. But also because the people we support are always people away from work. These are people who are increasingly crushed by life, and we must help and support them. They must be remobilized by adapted routes, routes that remove the brakes.
Lifting the brakes means solving housing and movement problems. Sometimes health or childcare issues. So this empowered employee we are looking for is out there for everyone.
Here, in this beautiful structure from Cesam or ID21 before: we see that the courses are aligned. Migrants, men and women, disabled people, people who have been out of work for years… The state invests a lot to help these people. This has made it possible to invest a total of 730 million euros (region and aggregate state) since 2018 across Bourgogne-Franche-Comté in training and in particular in this continuing education. This professional training allows for evolution or transformations. »
"This device is a step towards employment, a step towards training. Momentary (several hundred hours) support that allows young people and seniors to formalize a project, to know what sector they want to enter.
This allows development after the project is formed. I must say that it is a march because as we have heard, some will go directly to work when they leave, while others will go to vocational training, because in order to perform certain professions, you need to have certain special qualifications and skills.
This is a first step, but also a mobilization, and therefore a moment of fragility and human support, as we have seen here, is important. This is reassuring because sometimes being away from work is also mentally draining. »
"This is a solution to cases under tension. Our country has a much lower unemployment rate, but is much higher than the European average, and yet there are estimated to be around 400,000 vacancies. The hotel and catering industry is particularly affected, but also the construction sector or the passenger transport driver sector…
So, we have to make a package with all these, we have to make maximum efforts for personnel training in the direction of these sectors. It goes through the training, as we have seen, through the employment center. I asked the Pôle-emploi to personally look at the jobseeker lists and identify those with skills and even prerequisites close enough to the 4/5 sectors, which are under great strain, so that they can provide these jobseekers in the job-seeking occupations. They haven't necessarily considered occupations in sectors that are under pressure. If it motivates them, we register them in the lists, pools we have for business leaders so that we can hire them.
We could do it nationally and say 'we have 150,000 names of people who are accessible, very easy to mobilize and can be hired within 15 days'. But if I tell business leaders that we have a national list of 150,000 names, no one will look at it. But if we tell them that every job center agency has lists of 150/200 names, they will be human scale and work can be done.
What we have done with Pôle-emploi, especially with tension, is about €1 billion invested directly by Pôle-emploi (State aid) in the training of job seekers over the past year. 290,000 long-term unemployed, including 156,000 long-term jobseekers (more than 24 months), found work. This outcome is good for the hiring companies and good for them. »
"The regional president told me that I calmed him down, so I believe him. I told him about the skills investment plan he was involved with that worked very well between the state and the region, signed by the Prime Minister himself a few months ago.
We are going to change its shipping because it is a project that we started with a high commission, implemented, formalized and scaled. Now we're finding cruising speed and so that justifies a bit of a rudder change, but we're going to continue to invest very heavily in skills and we have a transition year in 2023 when all the credits are renewed. 1.6 billion at the national level provided by the state to the regions to participate in regional pacts for investment in skills.
And then 2023 is also the year we'll build France Travail, we'll change the way we support RSA recipients to have more integration and training activities. We're going to help them get out of RSA and so in that mindset, obviously the peak will continue and we'll have to see how well we connect across regional, state, pole-employment, actors…
Our only goal is efficiency and full employment. »
To be continued later
Manon Bollery
©Photos by Manon Bollery