Adobe MAX 2018: Key new features of Creative Cloud
As every year, at the big MAX conference, Adobe presents a new software festival. Along with the announcement of "real" Photoshop on the iPad and the arrival of Premiere Rush CC video editing software, which deserves its own article, numerous Creative Cloud apps are also developing.
All updates require at least macOS Sierra – missing El Capitan. High Sierra or Mojave should be used for optimal performance using the Metal API. The gain is not insignificant, Adobe talks about a 15-20% increase in performance in audio and video applications.
Lightroom CC
A quick reminder about the Lightroom ecosystem won't hurt anyone. Adobe introduced a new service last year called Lightroom CC. Photos are stored in the cloud and accessed with clients, available on all platforms as simplified versions of "traditional" Lightroom.
Good old Lightroom is not abandoned. Lightroom Classic continues its rebranded, parallel path, still only on the desktop (read: Adobe pushes cloud with Lightroom CC and Lightroom Classic CC). So much for context.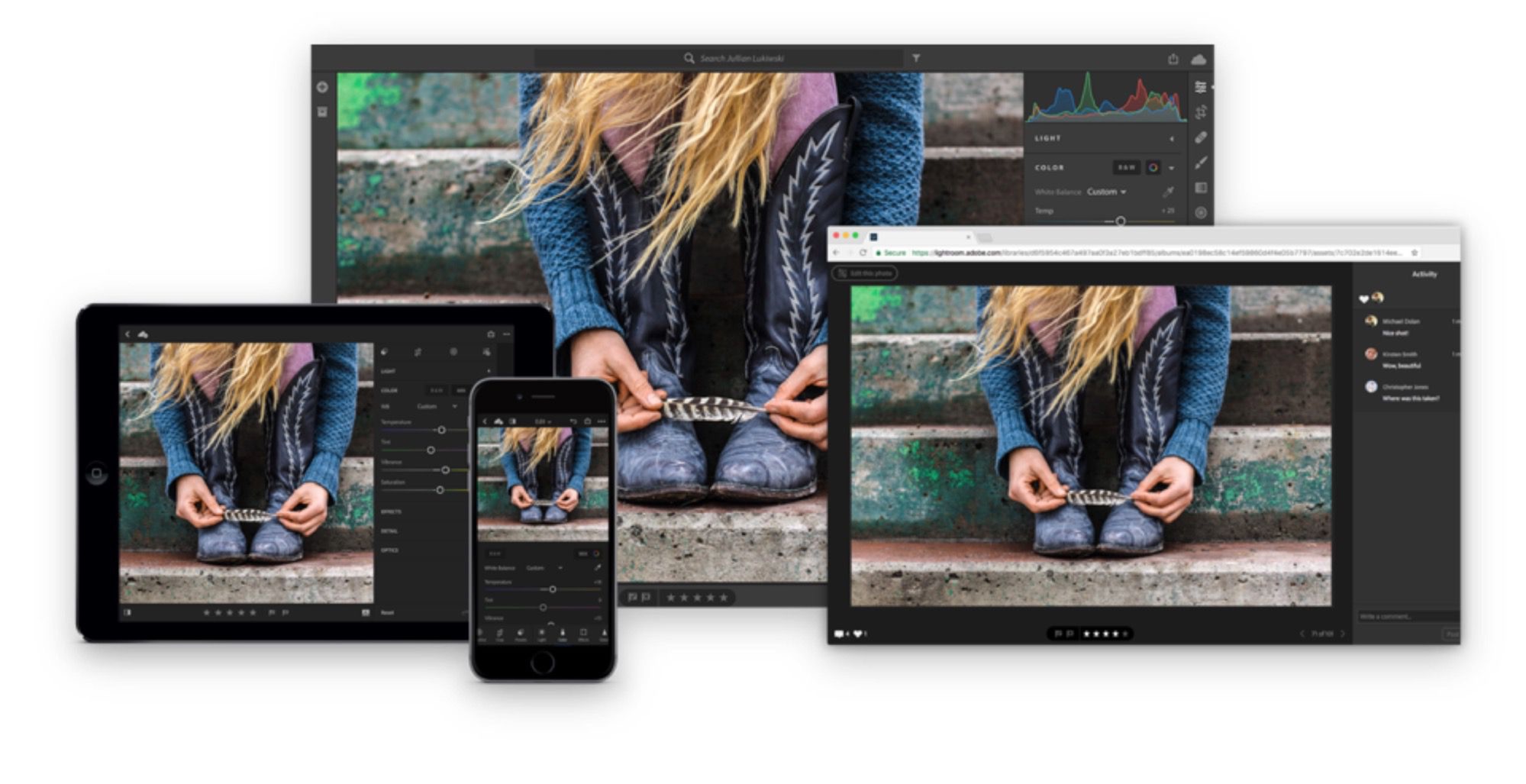 Lightroom CC is getting a few improvements today, but it's fair to say that Adobe has released updates throughout the year to enrich the fledgling software.
Face recognition is finally supported – which was one of the big gaps compared to Lightroom Classic. Adobe Sensei AI automatically detects faces. You can then view the list of famous people. The search is refined more globally by offering criteria such as camera used, location and even lens.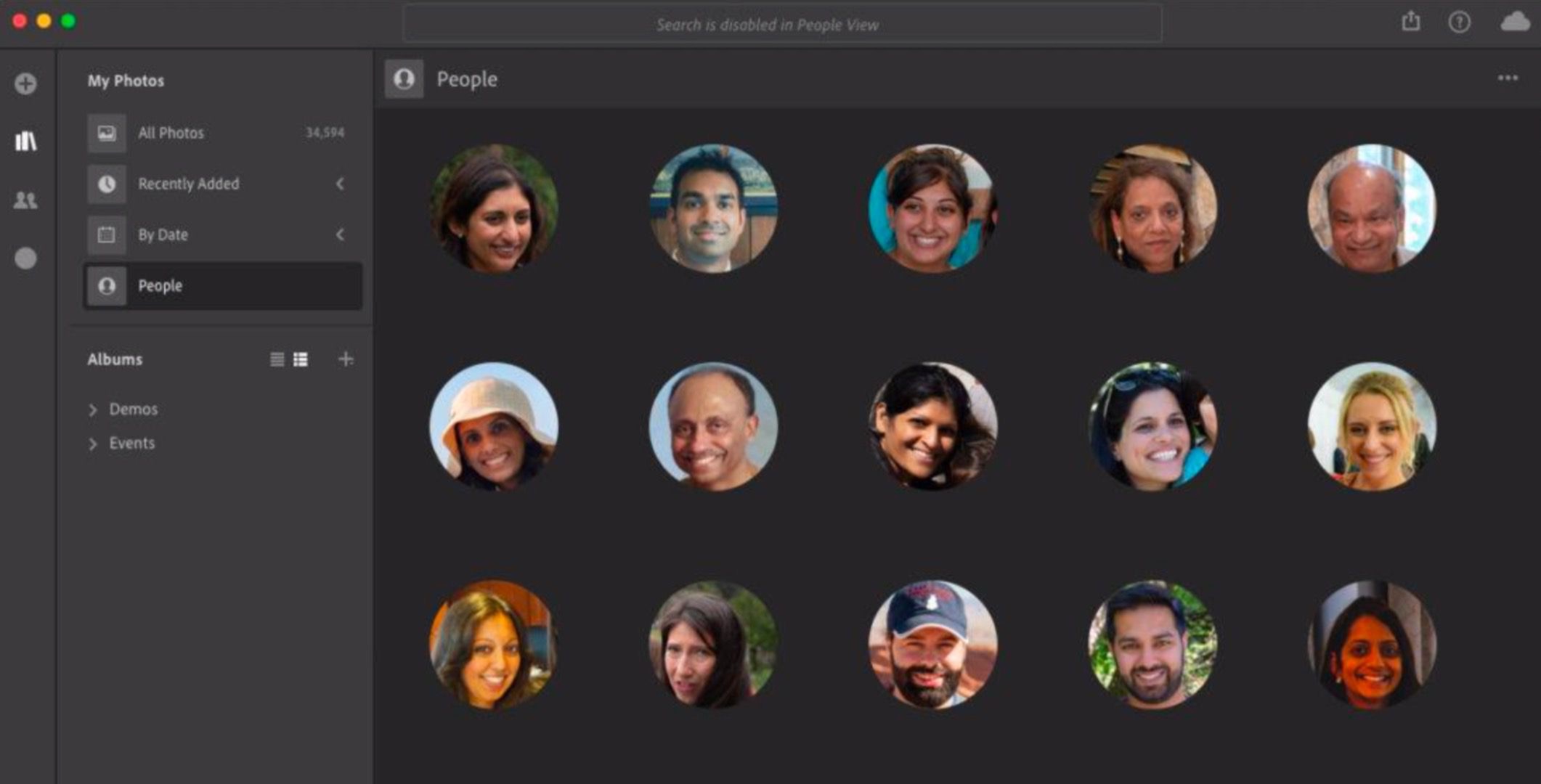 The new tab lets you see which albums are shared online and consult them directly.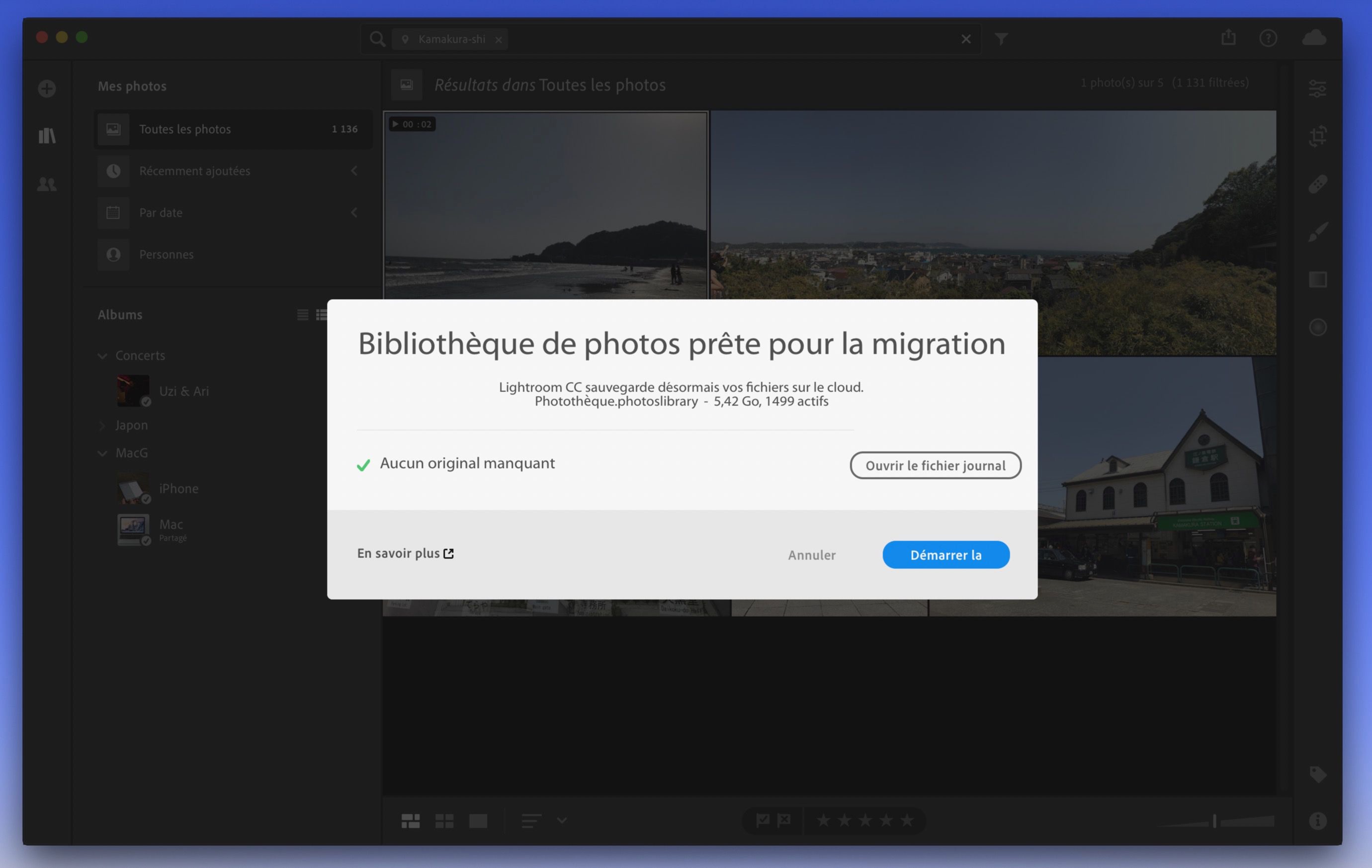 To make things easier for potential new customers, Adobe has introduced a tool to transfer Apple Photos libraries to Lightroom CC.
Lightroom Classic CC (Lightroom 8.0)
As promised by Adobe, the "traditional" version of Lightroom is on its way. Tethered shooting (when the camera is connected to a computer) is more stable and faster. Adobe advertises a transfer rate multiplied by 1.5 or 2. The upgrade is currently focused on Canon devices. Better Nikon support is planned for later.
Lightroom Classic now knows how to use depth information in photos taken in Portrait mode with the iPhone. You can select depth as a range mask to perform local retouching on this "layer" of photos. This allows you to change the background object regardless of the object in the foreground. Unfortunately, this option is not available in Lightroom CC.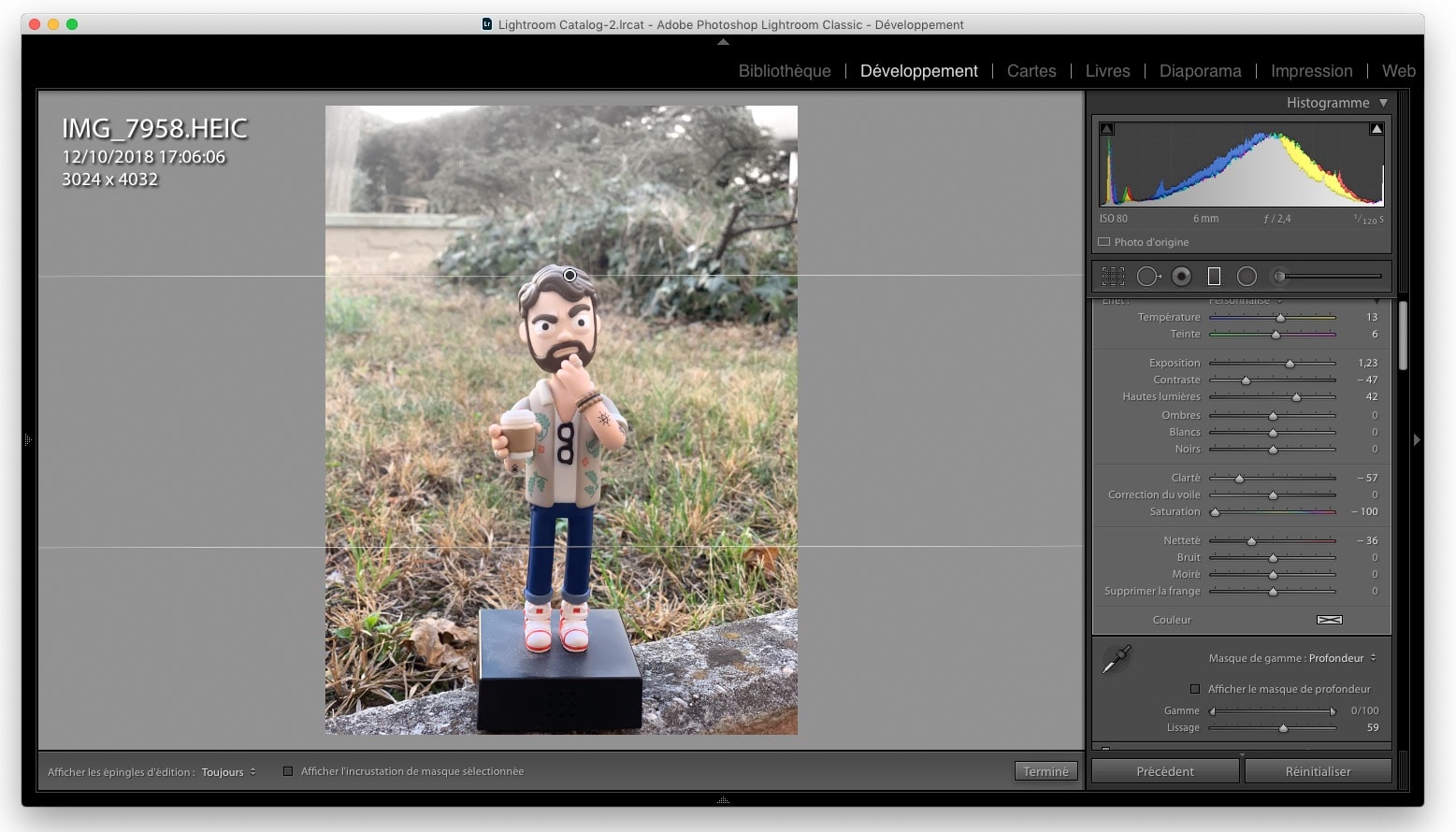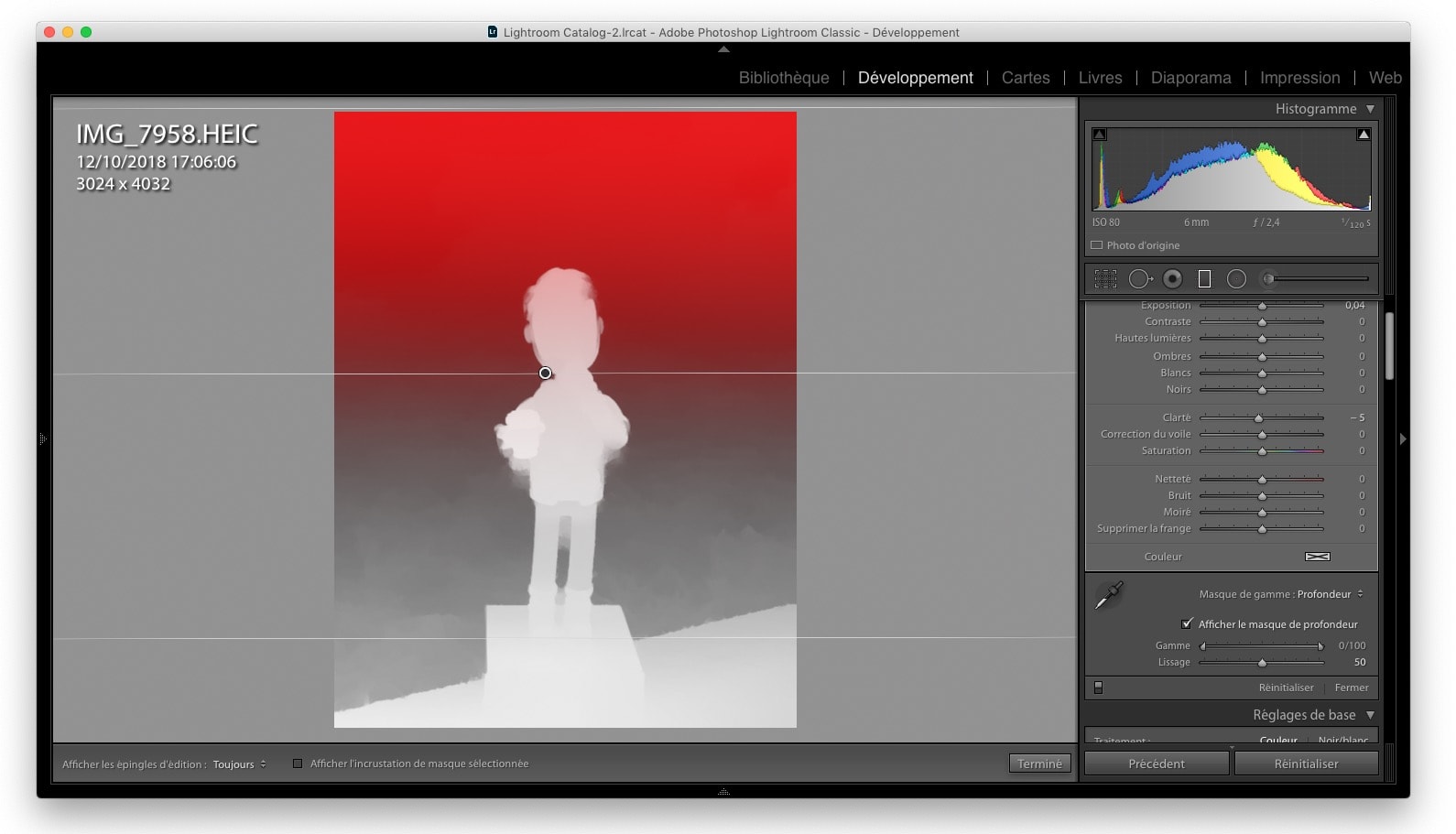 Note that Lightroom Classic has only been available as part of Creative Cloud since last year, no longer a perpetual license. Three formulas "for a photo" are always offered:
Lightroom Classic + Lightroom CC with 20 GB online storage for €11.99/month
Lightroom Classic + Lightroom CC 1TB €23.99 per month
Lightroom CC 1TB €11.99 per month
Typekit becomes Adobe Fonts
Seven years after being purchased by Adobe, the Typekit service, which contains thousands of fonts, has been renamed Adobe Fonts and is being more deeply integrated with Creative Cloud.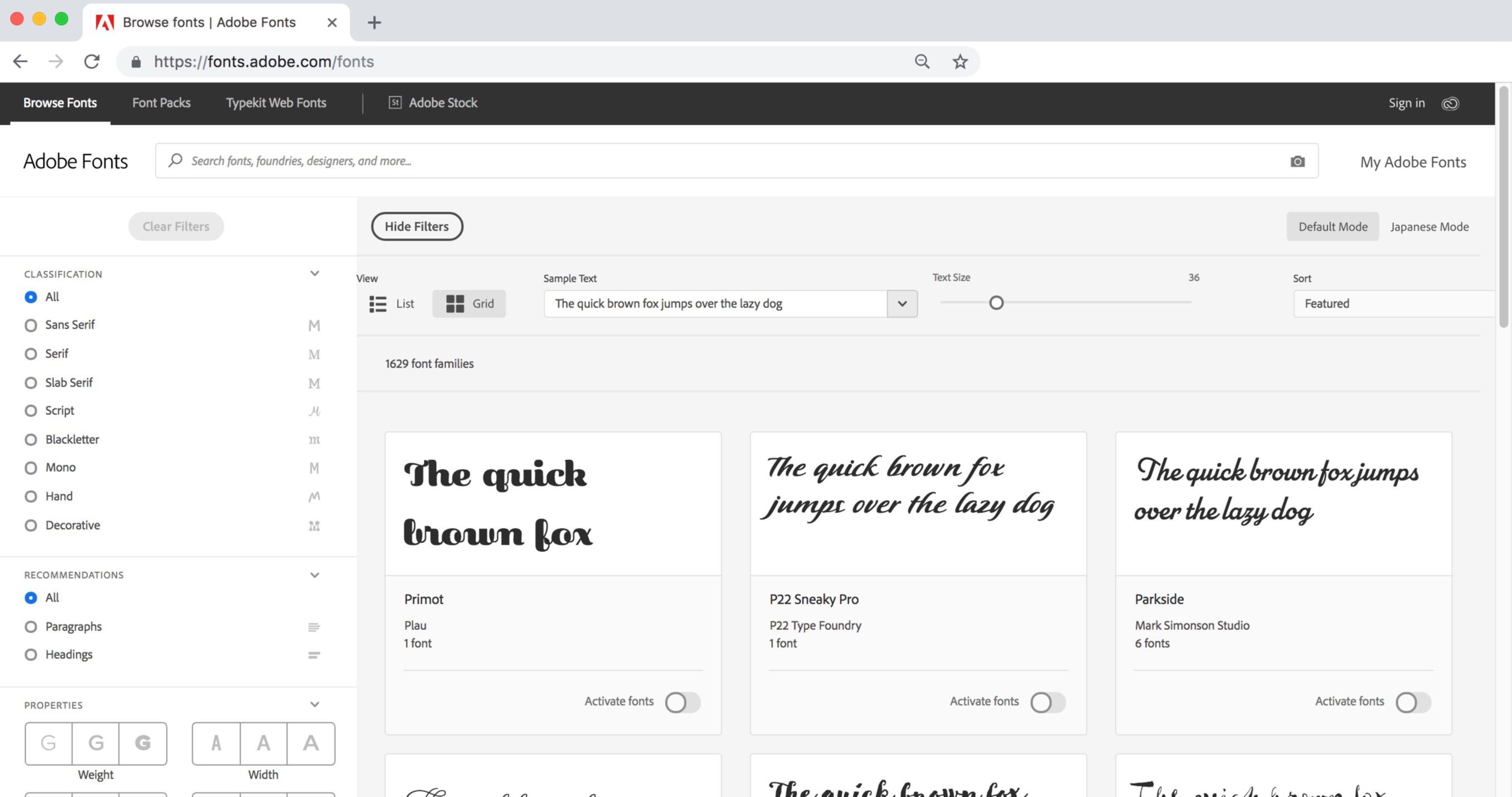 Sync, page views, domains and support limits are removed. Fonts can be used without restrictions. All Creative Cloud plans include custom apps and Adobe Fonts with a photo subscription. The name change is accompanied by a site redesign that offers greater simplicity.
Adobe XD
The application benefits from the acquisition of Sayspring for creating and prototyping software interfaces. It becomes possible to test your project in the context of using voice with Alexa, for example. You assign voice commands to actions, then test them by saying them. The result of the action is announced by voice synthesis that reads the text provided for this purpose.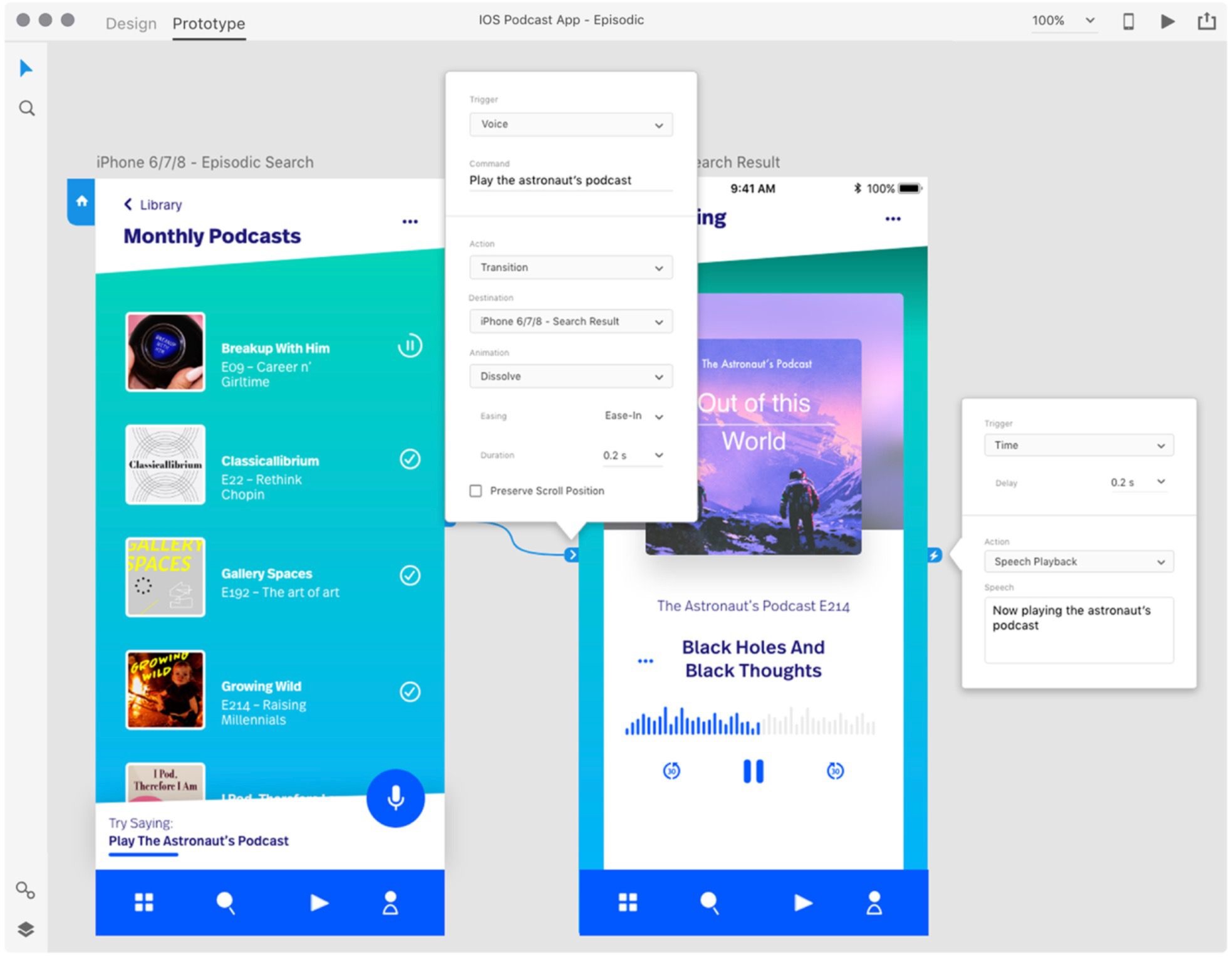 Adobe XD also benefits from core usability improvements, including a new Auto-Animate feature that lets you create animations by simply duplicating the artboard and changing the properties of objects.
The app is also open to plugins, sources of additional features, and integration with new services (Slack and Microsoft Teams are among the first), and communicates better with Illustrator and After Effects.
Adobe Portfolio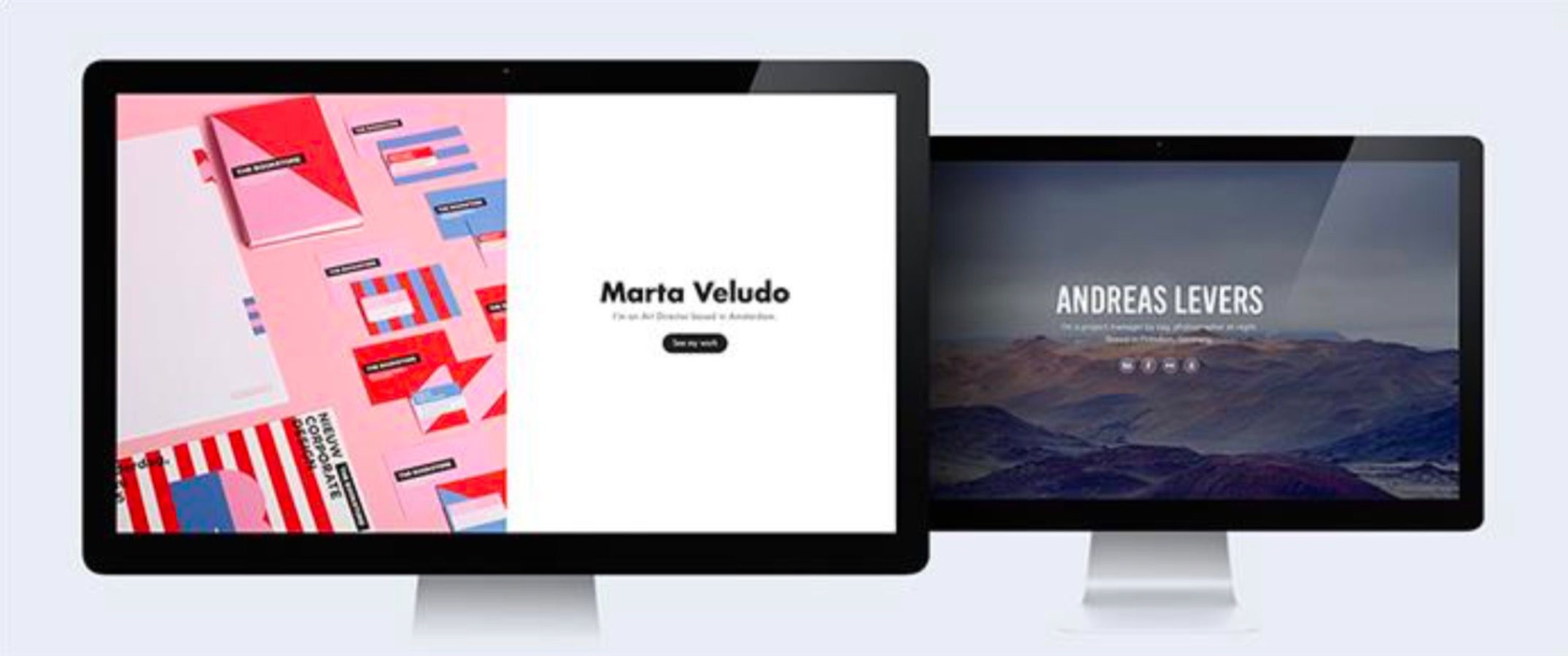 New capabilities for Portfolio, a service designed to easily create a showcase site. Now you can create multiple sites with the same account, connect to Lightroom CC to quickly display your photos, and use a new page template that's super easy to customize. These new features won't comfort users of Muse, the website editor recently abandoned by Adobe.
Premiere Pro
Professional video editing software Premiere Pro has a new option (not enabled by default) that allows you to leave the OS's default color profile while having accurate colors. Recolor with five new tools dedicated to image colorimetry.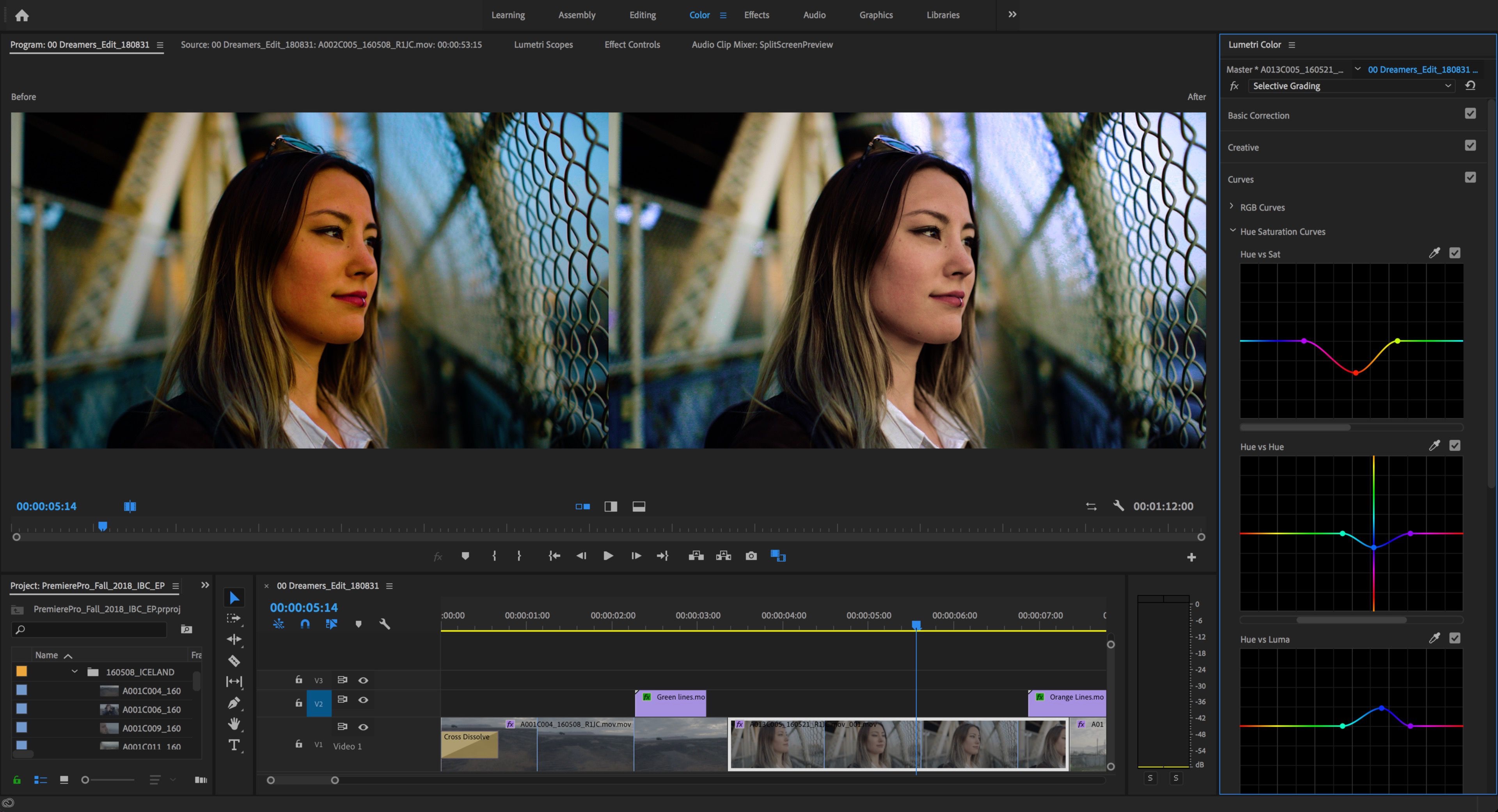 Premiere Pro also benefits from improvements in virtual reality, collaboration, performance, automatic recording…
After Effects
Application performance composition optimized. Tool tracking Mocha is now GPU accelerated as are nine additional effects. Both Wave and Media effects are multi-threaded for faster CPU execution, and H.264 and HEVC videos are decoded more efficiently thanks to hardware acceleration. Users will also find new tools to create animations faster and more accurately.
Hearing
The audio editing software uses two new effects that use machine learning to reduce background noise and echoes as much as possible. The Audition engine is oiled to handle up to 128 tracks in playback and 32 in recording simultaneously on "standard" workstations without any additional special components. The interface has been redesigned to improve readability in large projects.
Character Animator
To create animated characters, the program is equipped with the Characterizer tool, which allows you to animate using the doll's face. It's the same principle as Animoji on the iPhone X, but with its computer's webcam and the added step of recording facial expressions.
Character Animator also gets Replays for saving and reusing small scenes, as well as improvements for character animations.
Illustrator
Vector drawing software, now compatible with external GPUs, includes a new, smoother gradient that lets you paint objects more flexibly. "natural and photorealistic". Also, during editing, you can make changes that will be automatically applied to all identical objects in the document.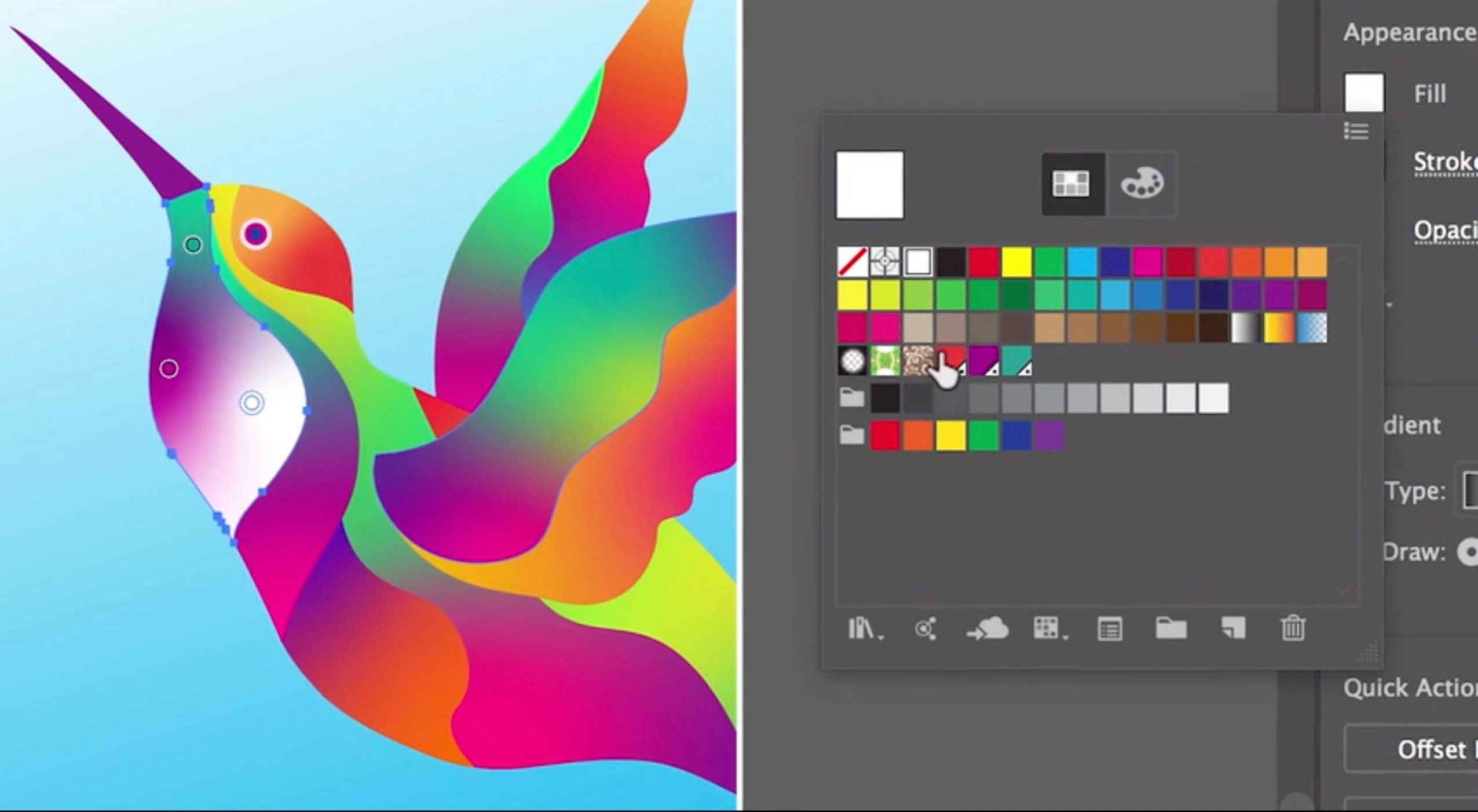 The toolbar has been reorganized. Tools are arranged in groups and can be moved to create a custom bar. Also an improvement for the interface, which automatically adjusts according to the definition of the screen and has a presentation mode that highlights the project.
InDesign
The go-to DTP app uses Adobe Sensei to conveniently insert an image into a frame at a glance. Artificial intelligence works to determine the most interesting part of the image, as well as resize it and position it as best as possible. In the same vein, Adobe Sensei can help the user resize images and frames while changing the layout.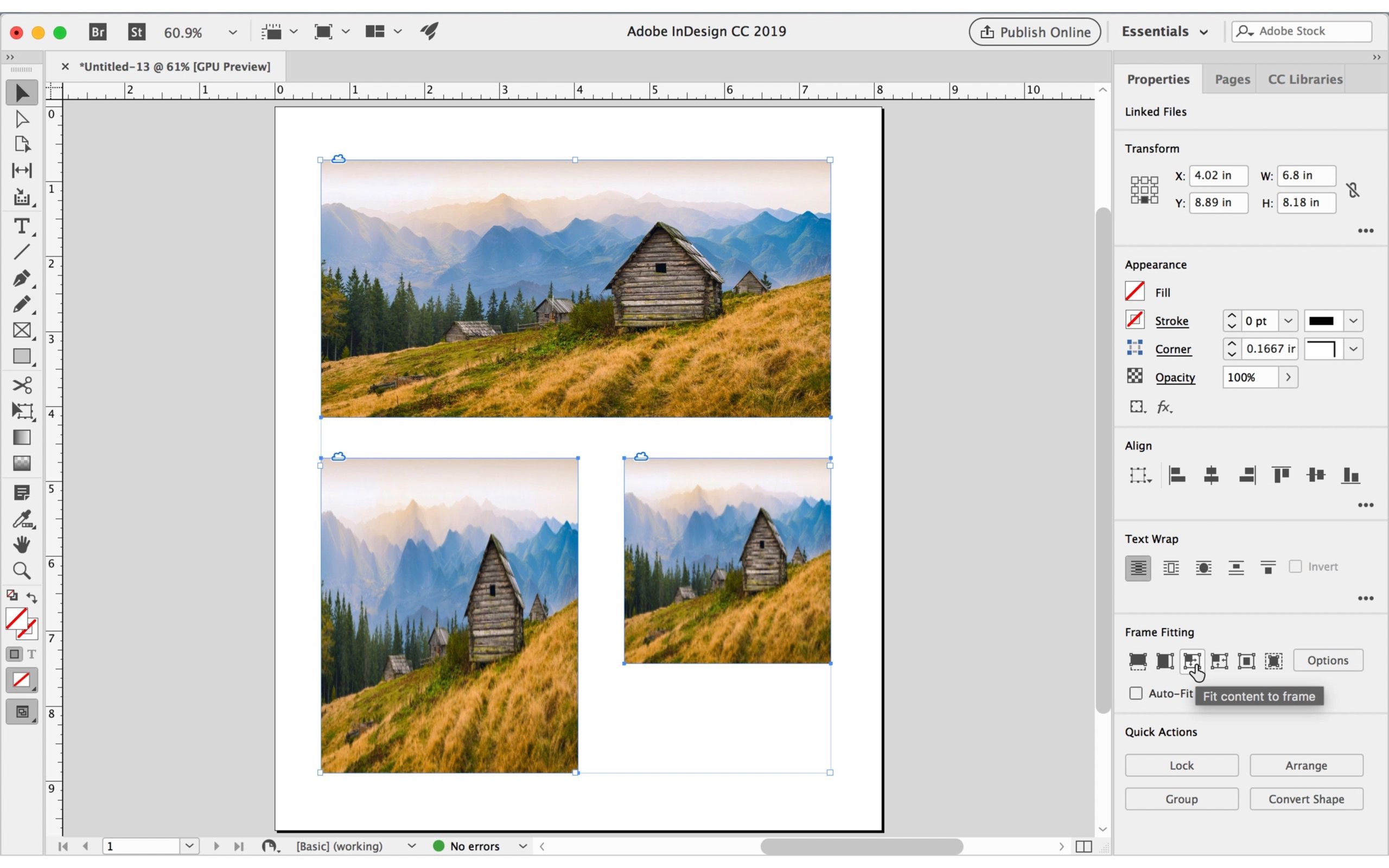 In addition, the Properties panel in InDesign adapts to the selected element, and improvements have been made to PDF documents and layout options.
Price and availability
Since Creative Cloud was available in 2012, users have become accustomed to it. All updates to be released today are included in their subscription.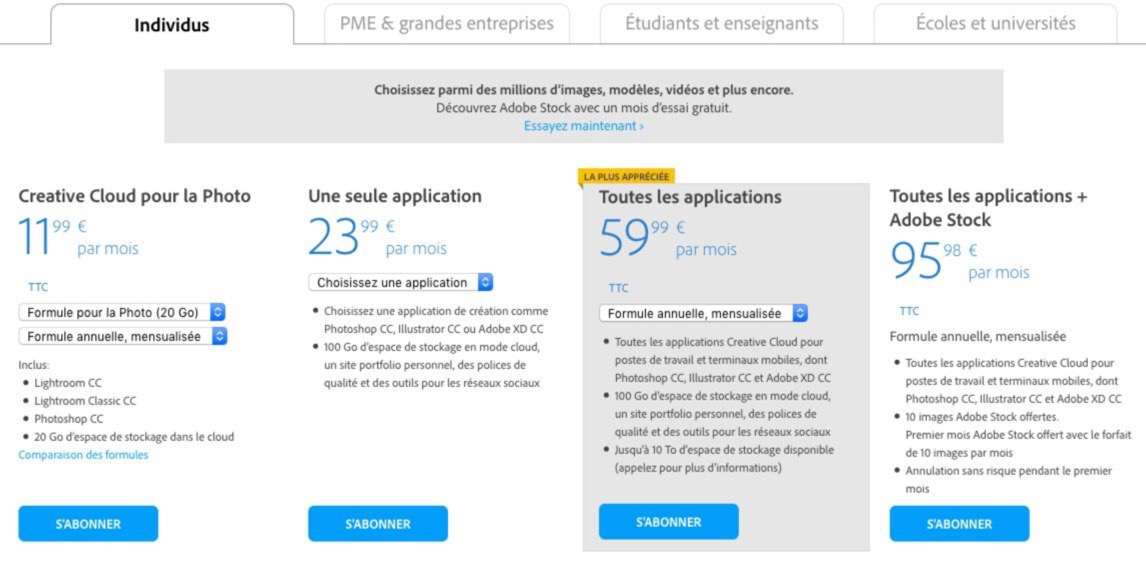 Prices do not change. The all-inclusive plan (without Adobe Stock) is €59.99 per month with a one-year commitment or €89.99 per month without commitment. A single app usually costs $23.99 per month with a one-year commitment, and there are always special plans for Lightroom and Photoshop.